Last week, I went to a concert in…I don't even know how long, but I was so happy to have a little escape from my busy schedule! Syd was in town accompanied by Kari Faux and DJ Kitty Cash, and it was filled with really good vibes and some really funny supporters in the crowd.
Let's start with Kari Faux… sis has this fun, down-to-earth energy that made it so easy for the crowd to vibe out with her. She came on stage very casual in a pair of khaki colored pants, white t-shirt, and pullover sweatshirt, and proceeded to jam out and take the crowd with her (and from my intuition and random conversation with strangers, not many people had listened to her before). Now, I am a huge fan of female artists who are very down to earth and free in the way they use profanity. When done correctly and in a sensical manner, I am all the way here for it. Kari did this in a chill and sometimes humorous way with "This Right Here" and "Nada." She also performed some other gems like "Gotta Know," "No Small Talk," and "Lowkey," which featured on HBO's Insecure.
Then, Syd came on stage shortly after Kari's performance with a somewhat mysterious ambiance of smoke and dim lighting. The stage was bare with only a white screen behind her, lights that projected rich colors throughout the set, and the occasional strobe light effect. Some new friends I made standing next to me asked me which songs I wanted her to perform before the show started, and my response was "Body" and "Know" from her debut album, Fin. Clearly, they were fans of those songs too because they kept screaming "PLAY BODY!" the entire time. Syd (eventually!) blessed us with my picks, and also hit all her high, low, and whisper-like notes with songs like "Shake Em Off," "Insecurities," and "Nothin to Somethin." Unexpectedly, she just slid into a cover of Jill Scott's "He Loves Me," and took us back for a second. *snaps*
Something that I thought was pretty interesting though was when she shouted out all the ladies for being there and bringing their men, and vice versa. This caused one of my new friends standing around me to once again yell to the artist, "WHAT ABOUT THE LESBIANS!?" and I just kind of felt like Jay-Z in the "I Just Wanna Love U (Give It 2 Me)" video because I was definitely expecting her to show them love too but…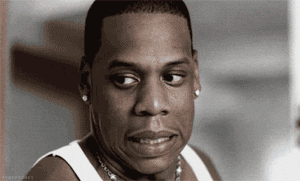 But yeah, I thought that was really odd that she didn't shout them out, especially when they were so deep at the show in support of her; so, hopefully, she doesn't get too much backlash for that one.
Anyway, let me know what y'all think in the comments below!